Day 1 : AIRPORT - COLOMBO
Meet and assist on arrival at Airport by Aitken Spence Travels Representative and proceed to
Colombo and Overnight Stay in Colombo
Day 2 : COLOMBO
After breakfast spend the morning at leisure. In the evening enjoy a city tour of Colombo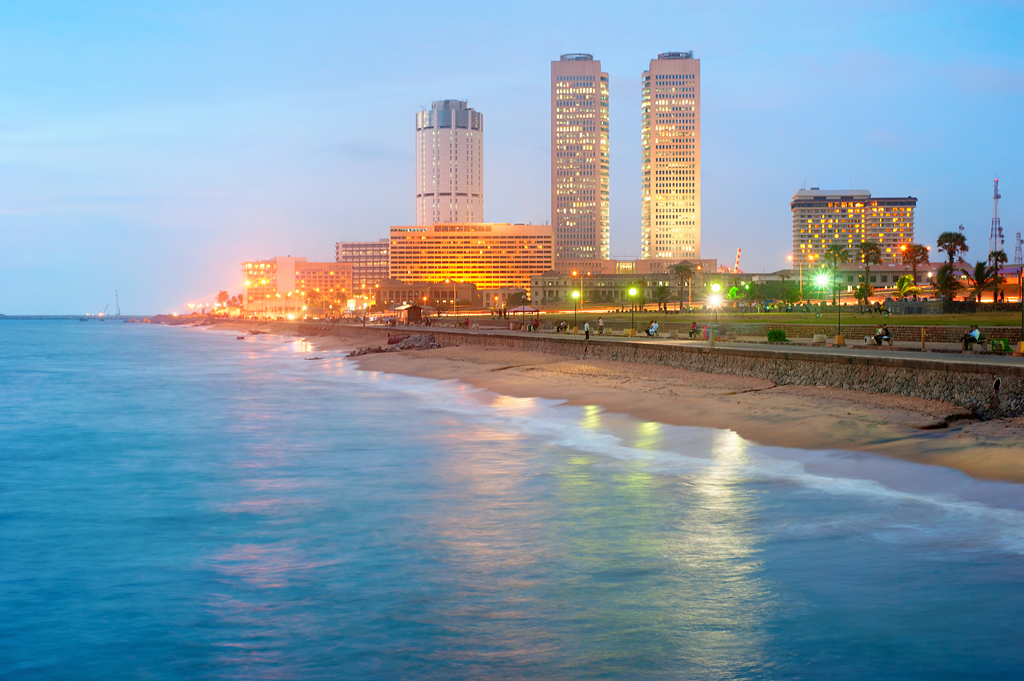 The throbbing metropolis, Colombo - located in the West - is not only the country's commercial capital, but also the turbine that impels above 50% of the national GDP flanking Colombo's fancy urban development effort. Drive along the clean streets edging the crystal white Race Course - horse racing hub in 1893 & World War II airstrip - furnished today with lavish clothing, food & tea boutiques. Meanwhile, ride to Pettah & tune into the Floating Market - an offbeat shopping experience - or feel the buzz surrounding the upcoming inspiration, the Colombo Port City - an offshore city - featuring parks, commercial complexes & even an F1 track! Head along Bauddhaloka Mawatha towards 'Arcade' facing a historic waypost, the Independence Square. Every designer boutique, top-notch cuisine outlet and even the 'walk-over fish tank', have revamped this colonial masterpiece into one of the trendiest shopping and hangout zones in Sri Lanka. Have a chilled beer at the Dutch Hospital while gazing through fancy windows showcasing best fashion, jewelry & handicraft brands. Smell the scent of incense while listening to the chiming bells of Gangarama temple. Or, jazz up to Colombo's night life spiced by night clubs & casinos that borderline its bustle. If you're lucky, head into an exhibition at the Bandaranaike Memorial International Conference Hall (BMICH) before swaying your head to an opera or play at Nelum Pokuna that should just drive your day into perfection!
On completion return back to the hotel.
Overnight Stay in Colombo
Day 3 : COLOMBO - NUWARA ELIYA
After breakfast proceed to Nuwara Eliya en route visit a tea plantation.
Sri Lanka, Tea and Tourism are words which cannot be separated. Take a tour to the cold &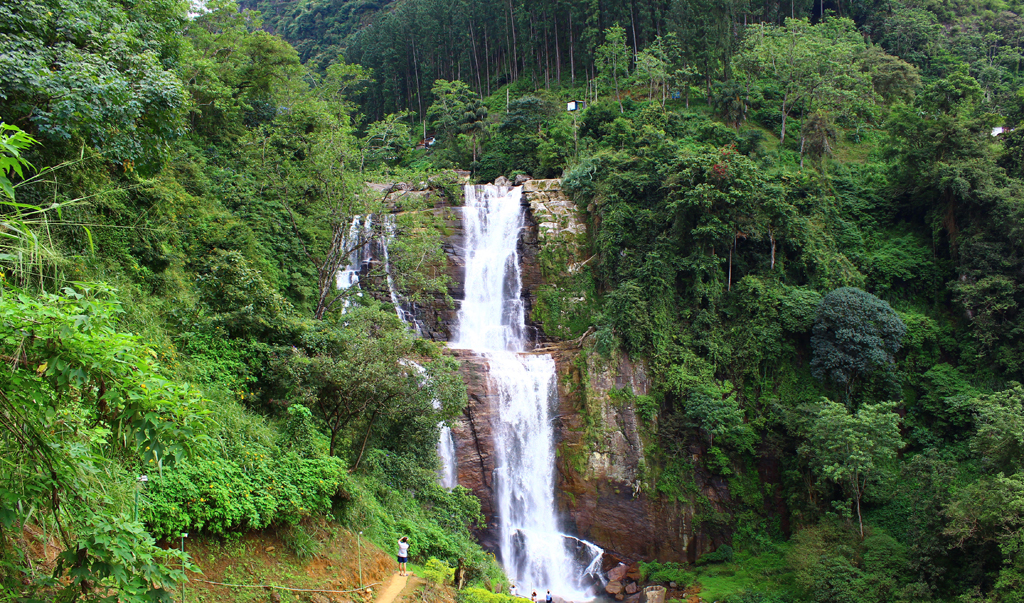 misty hills that take pride of an ultimate tea tour, covering lush green blankets of tea plantations. Or just step into a tea factory processing the prestigious brand of Ceylon Tea, to observe a rich tradition kept alive up to date. As you observe the hissing and swishing of machines, inhaling the heavenly scent arising from these facilities, make sure to end your day in style over a perfectly blended cup of pure Ceylon Tea.
Overnight Stay in Nuwara Eliya Hotel
Day 4 : NUWARA ELIYA - KANDY
After breakfast proceed to Kandy and enjoy a city tour of Kandy and witness a cultural show.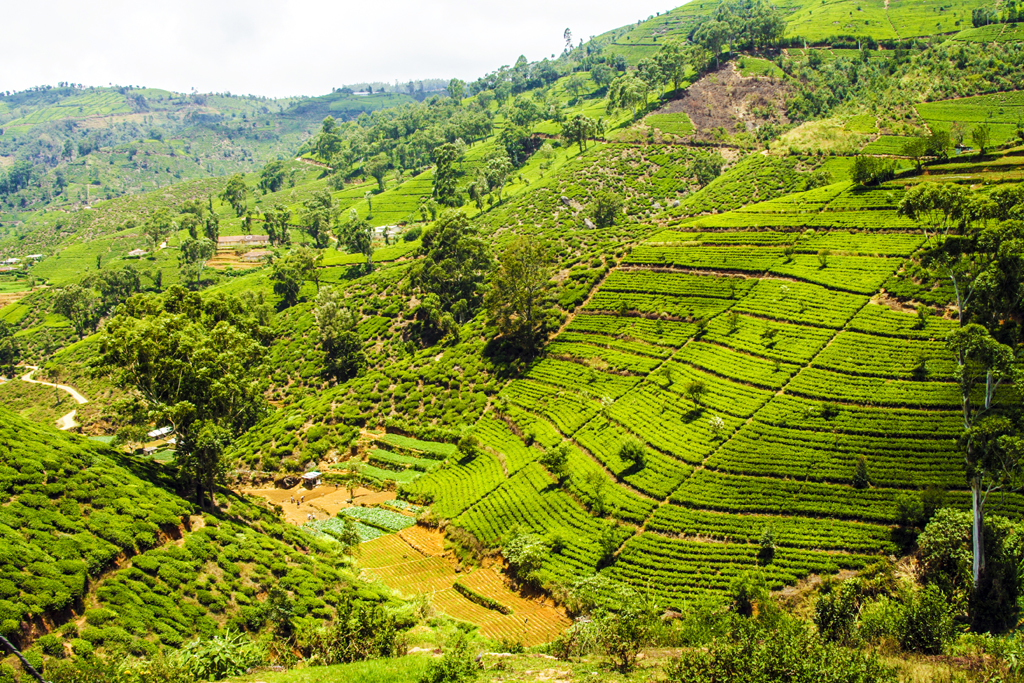 Last ruled by King Sri Wickrama Rajasinghe - before it was brought under the British rule in 1815, Kandy - the World Heritage Site & last royal capital of Sri Lankan kings - crafts an array of culture, history and heritage in the minds of visitors across the globe. Experience an ancient Kandyan legacy engraved around its crown jewel, the temple of the sacred tooth relic of Lord Buddha. A stroll across this small lakeside town - cradled among the misty hills - will feature the Kandy City Centre - bundled with latest and world class brands, bazaar, an arts & crafts centre, as well as a gem museum & lapidary.walk in color as you glide through fresh fruits and vegetables in the Kandy market. Fine tube your evening by stepping to the beat of traditional music & drumming amplified by a cultural show enhancing the rich and vibrant culture of the Wonder of Asia, Sri Lanka.
Overnight Stay in Kandy
Day 5 : KANDY - TRINCOMALEE
After breakfast proceed to Trincomalee and overnight Stay in Trincomalee
Day 6 : TRINCOMALEE
After breakfast enjoy a city tour of Trincomalee
Trincomalee, the city which houses one of the best natural deep-water ports in the world, has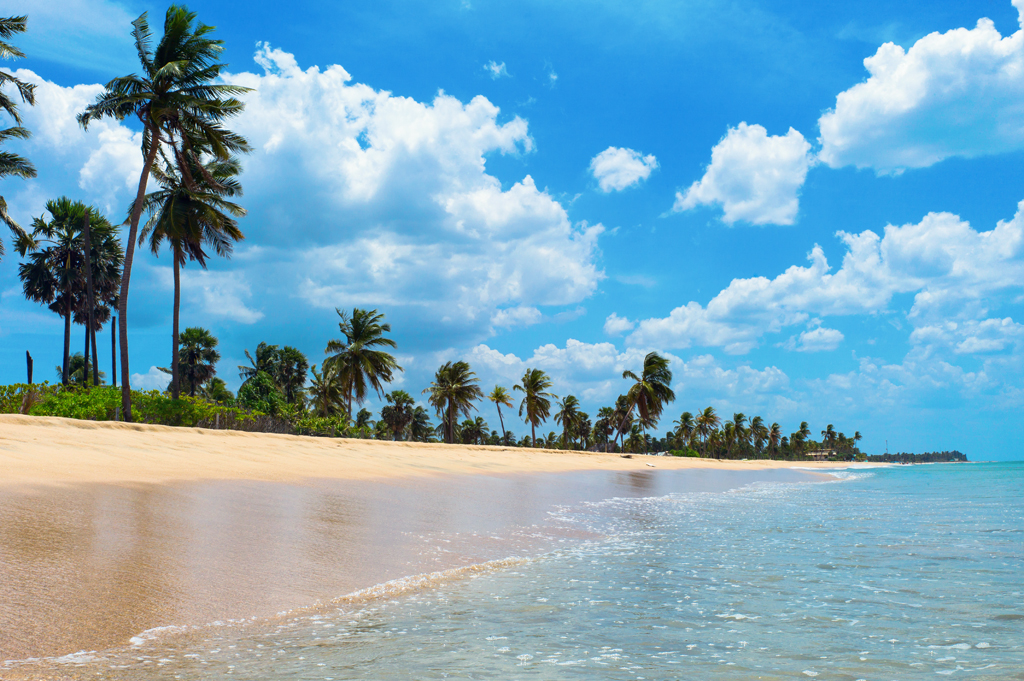 a legacy that has painted history since royalty throughout colonization, heading towards modern Sri Lanka revamping a fancy development effort. Enter the granite-built Portuguese fort resting in the heart of Trincomalee or head towards the crystal blue sea for an enthralling experience in scuba diving, snorkeling or fishing. If adventure is your pick, then head few more kilometers to be 'whaled' by the giant fins that crash down the blue waves! Meanwhile, head towards the classical-medieval Hindu temple 'Koneswaram' which blazes a subtle sense of Dravidian architecture or take a stroll towards the Bhadrakali Amman Temple dedicated to the goddess Kali. Pigeon Island is another famous pick in Trincomalee. Being a popular marine sanctuary Pigeon Island - colonized by rock pigeons - houses some of the best preserved coral reefs. After a couple of excursions trace your bear feet along the clear sands of Marble Beach which has a strong sense of beauty and subtlety, to feast your experience in the east!
On completion return back to the hotel and overnight in Trincomalee.
Day 7 : TRINCOMALEE - POLONNARUWA - DAMBULLA
After breakfast proceed to Polonnaruwa and enjoy a city tour.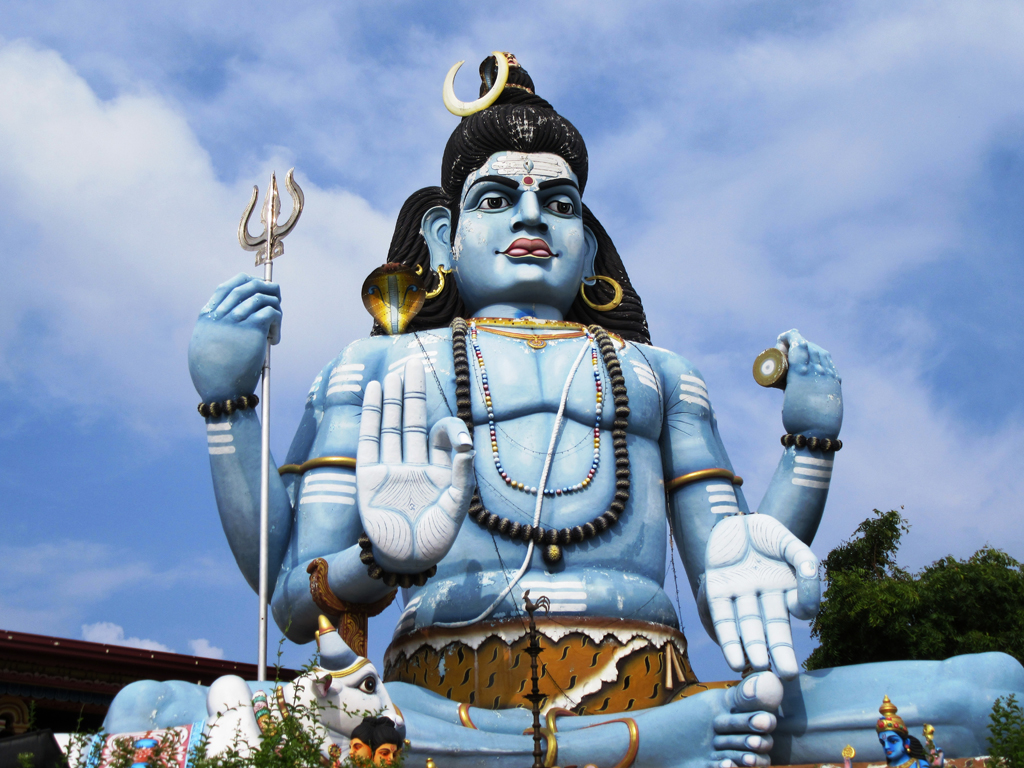 Rising with the decline of Anuradhapura, the city of Polonnaruwa - medieval capital & crown jewel of King Parakramabahu I - remains superior proof of ancient culture & heritage blended with religious beliefs. Walk across its scattered walls of the World Heritage Site - blessed by stupas, resting Buddha statues, irrigation canals and fantastically carved Hindu sculptures - while observing the relic house - Watadage - which boasts of beautiful stone carvings. Take a close glance and you will realize a subtle Hindu influence on architecture and statues found in Polonnaruwa. Or sit by the side of Galviharaya and observe the absolute beauty gushing out of every bend of its huge Buddhist statues. Nissankamalla Council Chamber is however, a head-spinning beauty to just sit back and observe with its swaying pillars reminding the aesthetics of a powerful kingdom which rests beside Parakrama Samudraya - sea of Parakramabahu & masterpiece of irrigation!
On completion visit Dambulla Rock Cave temples
In the city of Dambulla lies a hub which has been treasured by many kings since the 1st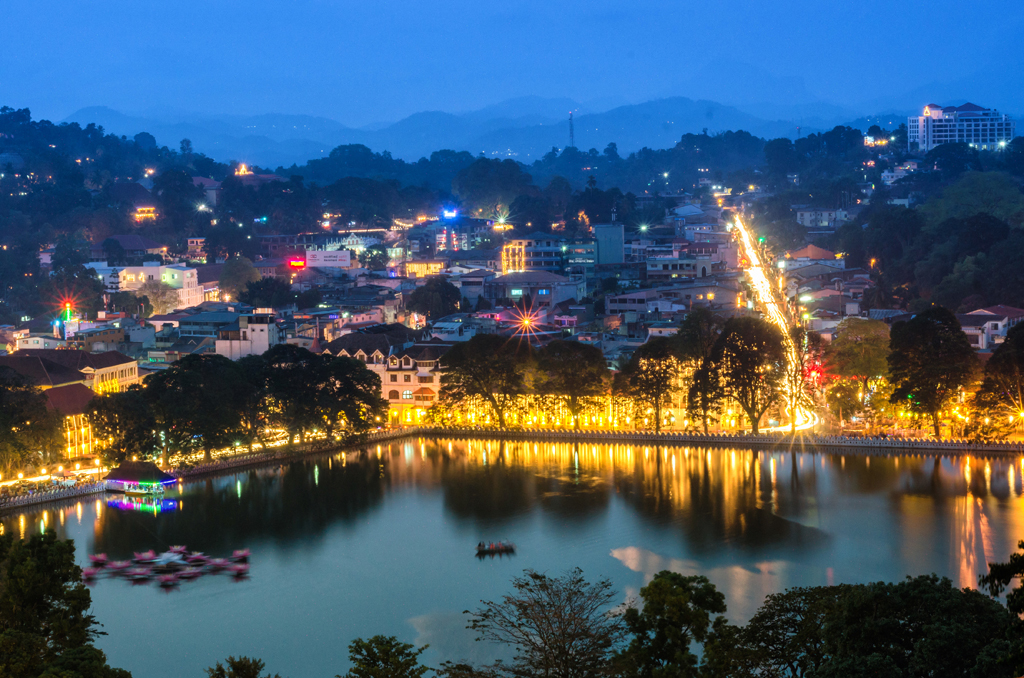 century B.C. Today, an icon in the face of Sri Lanka, Dambulla Rock Temple houses some of the most unique drawings in magnificently constructed 5 cave temples flanking the golden temple of Dambulla. Observe how exquisitely cave paintings are done along walls that shelter 150 statues of Lord Buddha. As you enter the retreat, look straight up to the gigantic Buddha statue glittering in gold over a land, which today houses an important junction in the country's economic and cultural uplifting.
Overnight Stay in Dambulla.
Day 8: DAMBULLA - JAFFNA
After breakfast proceed to Jaffna and check into Jaffna hotel and overnight stay in Jaffna.
Day 9 – Day 10: JAFFNA
After breakfast at clients will spend the rest of the day at leisure vehicle will be available at client's disposal for a maximum usage of 100 km's each day to explore the Jaffna town

Overnight Stay at Jaffna hotel.
Day 10: JAFFNA - COLOMBO
After breakfast spend the morning at leisure and proceed to Colombo.
Overnight Stay at Colombo hotel.
Day 11: COLOMBO
After breakfast at the hotel; clients will spend the rest of the day at leisure.
Overnight Stay at Colombo hotel